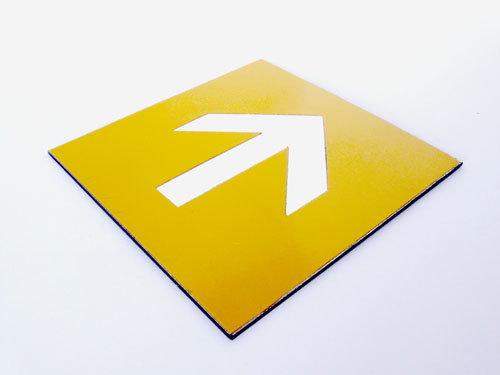 We love our clients — the business clients, the individuals, the creatives, the entrepreneurs, the nonprofits and the public in general. We have found a wonderful place to do business here and it is gratifying to help people. We love it!
We don't want to lose that, but we also want to have weekends occasionally and be able to stop working before the wee hours of the morning. After two years, the time has come to find a little work-life balance and to get enough rest to be able to deliver the best possible work to our clients.
We are Only Two
Steve and I recently had to consider how we do business, how many hours we can work per day, how many days we can work per week, and how we could help the most people and make the biggest difference in our community with the 24 hours available in each day.
Our business has grown to the point that we either had to hire more people — one to work in our reception area, another to work in the shop with Steve, and a third to help with graphics and website development — or we had to trim back on our client list — which we didn't want to do.
The City's Decision Helped Us Make Our Decision
While we were mulling over if we wanted to grow our payroll to continue to expand our services, the City of Danville decided to raise payroll taxes. Our decision was made. We will not be hiring additional staff. With that new information, we had to make additional difficult decisions on how to trim our workload and still help as many people as possible.
Why We Do What We Do
Steve and I both want to be sure that our work makes a difference. Simply "making a living" is not enough for either of us. We want to be a part of improving the local economy, of supporting small businesses and nonprofits, and helping our neighbors succeed in their businesses and organizations.
We believe that positive change starts at home.
We believe in grass roots approaches to improving our world.
We believe that the only way our country will get stronger is through the power of small business.
We believe the work of local non-profits matters and that assistance should come from neighbors not government.
A Focus on Business and Nonprofits
In order to serve as many wonderful people and as many great causes as we could, we have decided to focus our computer and technology services and our website and marketing services on small businesses, entrepreneurs, and nonprofits.
Beginning today, we will be serving only small business owners, entrepreneurs/solopreneurs, creatives, and local nonprofit organizations with our technology and computer repair services. If you would like to work with us, please contact us. If you are interested in a service contract to ensure that your business will receive priority service and regular, monthly technology check-ups, give us a call at 859-755-4344.
How We Will Serve Individuals Now
We will still help the individuals in our community to better utilize their technology through one-on-one consultations and small classes — to help them learn how to use the android smartphone they just bought, to better use a particular software application or suite of applications to make their life run a little smoother, and to help them evaluate and determine what type of devices are best suited to their lifestyle —  but we will no longer offer computer hardware repair services for individuals.
We want to thank all those wonderful individuals who have trusted us with their technology and computer repair needs during the past two years. We consider you friends as well as clients. If you are a small business owner, an entrepreneur, or a non-profit manager and you need technology help, give us a call: 859-755-4344. We look forward to serving you!
Computer Doc Changes Business Direction